45 Empowering Quotes From Successful Women
It's no secret that women have had to fight for equal rights in the workplace (and beyond). While the fight is far from over, women are starting businesses, earning leadership positions and leaving lasting impacts in business, technology, philanthropy, and research. The aim to level out the playing field in both recruiting efforts and business environments will create strong female leaders across all industries.
For aspiring female entrepreneurs or women seeking to grow their professional careers, Self Lender compiled 45 quotes from successful women to lend their advice. These women CEOs, athletes, and founders shed insight on success, failure, leadership, and motivation.
Quotes about Success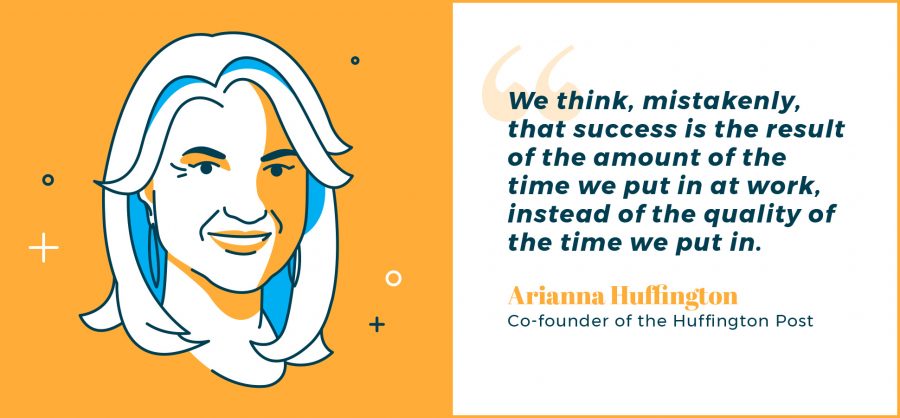 The definition of success varies from person to person. Think about what success means to you. Start by setting realistic goals and make a plan to achieve them. Worry less about what others are doing and take time to look back on all that you've accomplished.
On owning success:
"We need to get women to the point where they aren't apologizing. It's time to take ownership in our success." – Tory Burch, Fashion Designer, and Businesswoman

"You can do anything you want, just not everything. Pick what you want, work harder than most to get it, and believe in yourself." – Daina Trout, Co-founder of Health-Ade Kombucha



On finding happiness:

"When I was younger, I was a bit of an achievement addict, viewing success like a ladder. I loved the high of climbing to the next rung to get a new title or raise. Today, I look at it more like a mountain with lots of beautiful peaks and valleys that are all totally worthy of my time." – Michelle Lee, Editor-in-Chief, Allure Magazine

"I think success needs to be defined on your own terms. If you look to outside sources (friends, media, the internet) for constant validation, you will never feel fulfilled." – Jaclyn Johnson, Author, and CEO of Create and Cultivate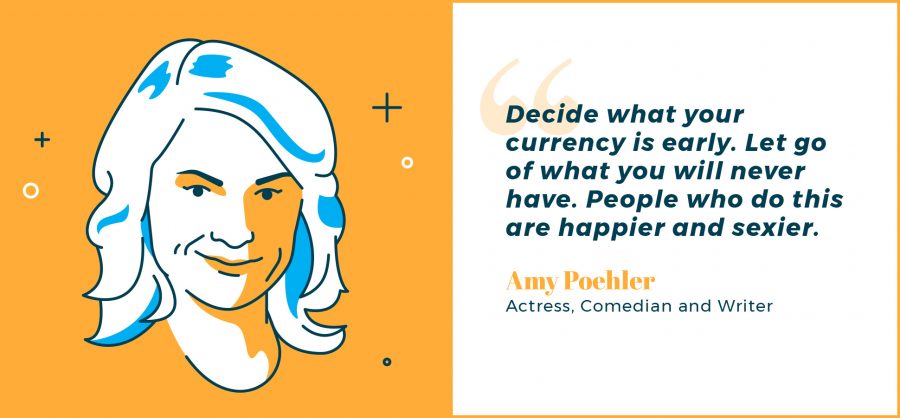 On being creative:

"It's easy to kill an idea with a no, but the smartest people in the room learn how to say yes and make it work." – Lisa Gersh, CEO of Goop

"Be creative, not perfect. I'd rather an entry-level employee suggest a disruptive idea…than try and be organized in a boring spreadsheet." – Whitney Wolfe, Founder, and CEO of Bumble
"Don't let anyone rob you of your imagination, your creativity, or your curiosity. It's your place in the world; it's your life. Go on and do all you can with it, and make it the life you want to live" – Mae Jemison, Engineer, and NASA Astronaut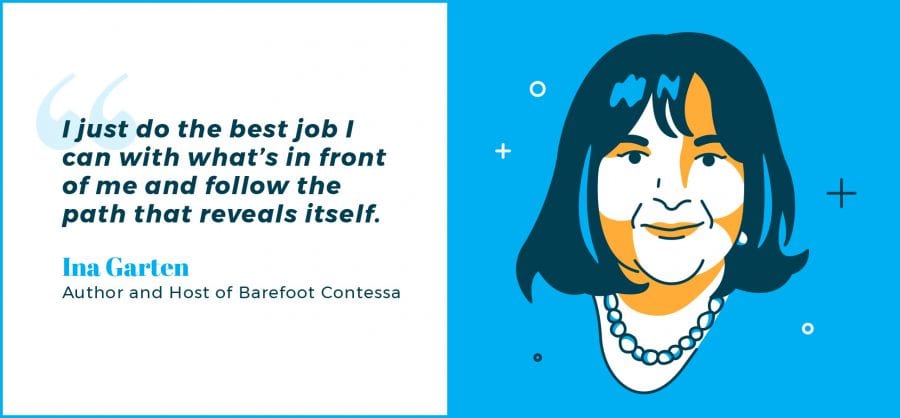 Quotes about Failure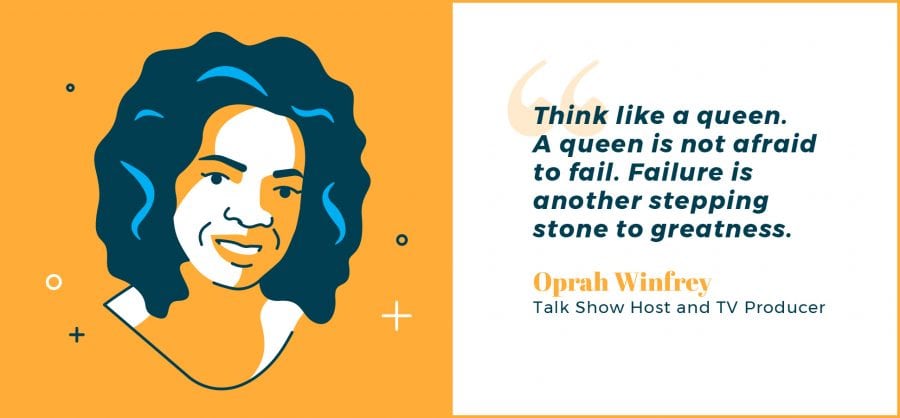 Failure is part of life and it is part of growing. Whether you fail fast or fail hard, learn from your mistakes and use that to propel you forward.
On conquering fears:
"Do not be afraid! Do not worry about fear of failure and fear of what others think." – Bola Sokunbi, Clever Girl Finance

"When you take risks you learn that there will be times when you succeed and there will be times when you fail and both are equally important." – Ellen DeGeneres, Comedian and TV Host

"You won't know until you try. Create without fear. If you mess up, who cares? You learn and move on." – Michelle McHargue, Talent Partner of Cowboy Ventures

"Most of the reason we don't do things is because we're afraid to fail. I just made a decision one day that I was not going to do things in my life because of fear." – Sara Blakely, CEO of SPANX



On learning from failure:

"Failing is a crucial part of success. Every time you fail and get back up, you practice perseverance, which is the key to life. Your strength comes in your ability to recover." – Michelle Obama, Former FLOTUS

"There is no innovation and creativity without failure. Period." – Brené Brown, Research Professor

"I think it's great to be flawed. I am hugely flawed, and I like it this way. That's the fun of life. You fall, get up, make mistakes, learn from them, be human and be you." – Priyanka Chopra, Actress, Singer, and Film Producer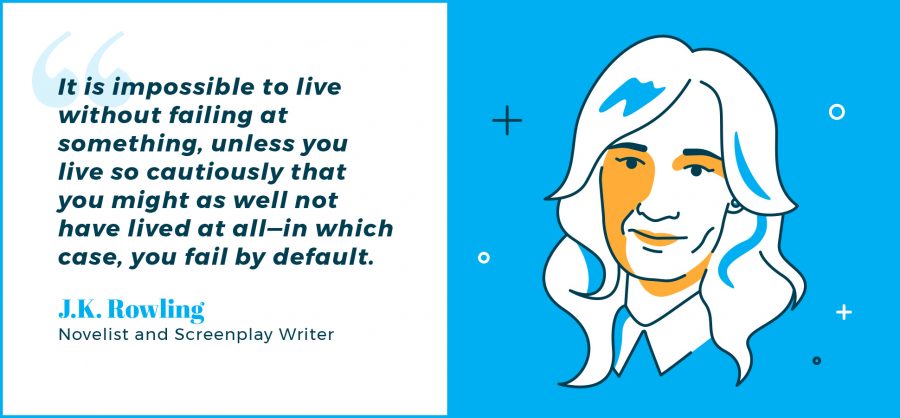 Quotes about Motivation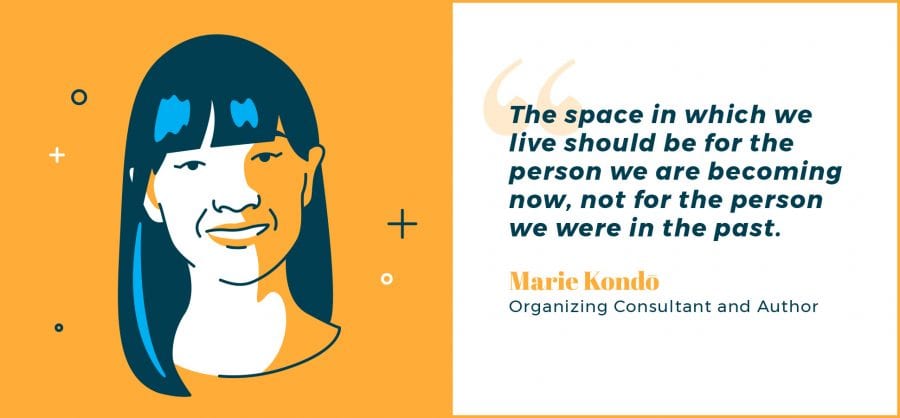 Finding motivation can be the biggest roadblock to reaching your goals. A little bit of passion and determination can go a long way in staying motivated.
On determination:
"Even if your dream seems unattainable, you can achieve it if you stay focused, driven, and diligent." – Rebecca Minkoff, Fashion Designer

"I learned to push the envelope when it comes to asking questions or making requests. And if you hear 'that's not possible,' then to ask 'what is possible,' instead of just saying thank you and leaving." – Emily Weiss, Founder of Glossier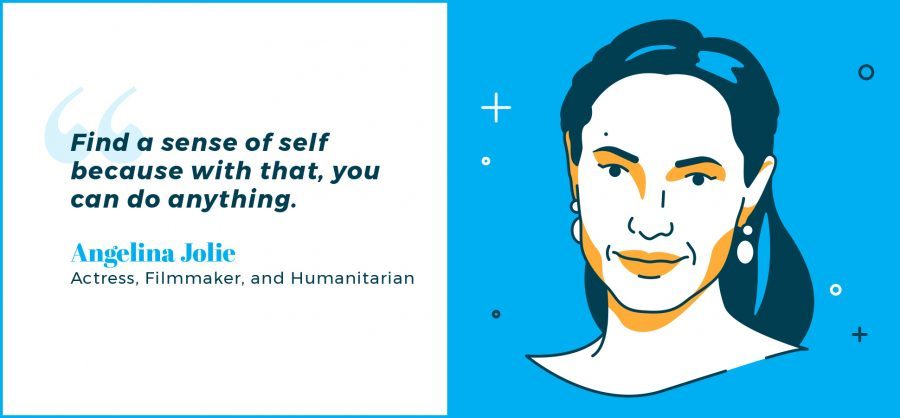 "I am lucky that whatever fear I have inside me, my desire to win is always stronger" – Serena Williams, Professional Tennis Player

"Whatever the problem, be part of the solution. Don't just sit around raising questions and pointing out obstacles." – Tina Fey, Actress, Comedian, and Writer



On passion:

"Whether you work for yourself or others, there will be moments when you feel unhappy or stuck. You can't control everything around you, but in those moments, remind yourself that you are powerful and that even small, strategic moves can create big shifts for the better." – Trae Bodge, Lifestyle Journalist, and TV Commentator

"It's really hard to start a business if you don't care about it. At the margin, when it's 2 am, it has to be that passion that pushes you forward." – Katrina Lake, Founder of Stitch Fix

"Remember that your time is your most valuable asset, so think about if what you're doing is really what you want to spend your time on, think about if it's getting you to a place that you want to go in the long run. If it's not, go do something else." – Shan-Lyn Ma, Co-founder of Zola

"If you're not where you want to be in life, don't get discouraged. Remember where you are is not your destiny." – Sharita Humphrey, Financial Educator
Quotes about Leadership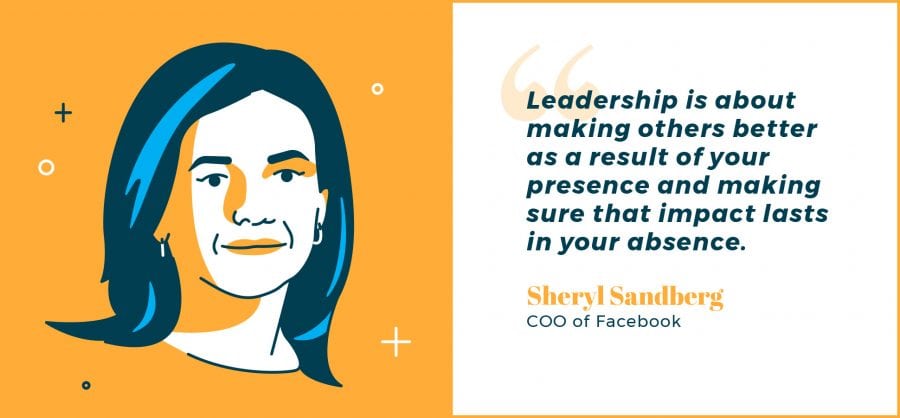 Leadership styles vary but it is always easy to spot a good leader. Take advice from these strong women to improve your leadership skills and become the leader you've always wanted to follow.
On being confident:
"You need to have unbound enthusiasm for what you're building. Energy is contagious, so your team and everyone you interact with feels it." – Tyler Haney, Founder of Outdoor Voices

"People respond well to those that are sure of what they want. What people hate most is indecision. Even if I'm completely unsure, I'll pretend I know exactly what I'm talking about and make a decision." – Anna Wintour, Editor-in-Chief of Vogue

"When you exude confidence, others will naturally follow you. Once you have built that self-confidence, make it your priority to lead by example." – Kendra Scott, Fashion and Accessories Designer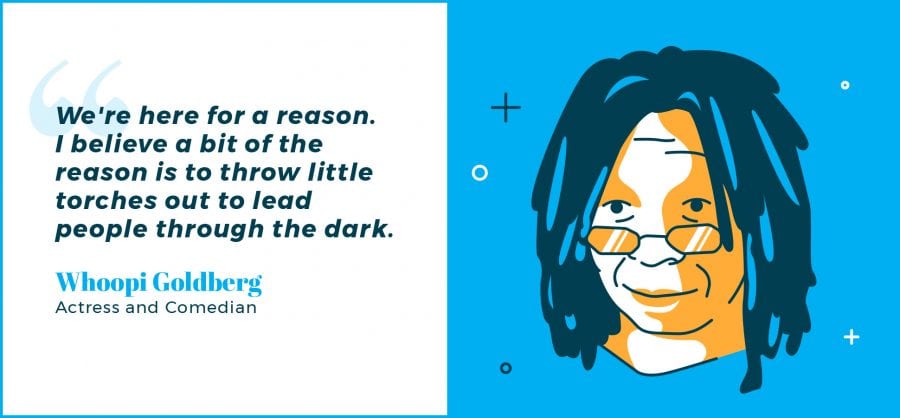 "Just because you are CEO, don't think you have landed. You must continually increase your learning, the way you think, and the way you approach the organization." – Indra Nooyi, CEO of PepsiCo

"I learned to always take on things I'd never done before. Growth and comfort do not coexist." – Ginni Rometty, CEO of IBM

"It's hard to juggle being a businessperson with being a creative person. You have to organize yourself." – Vera Wang, Fashion Designer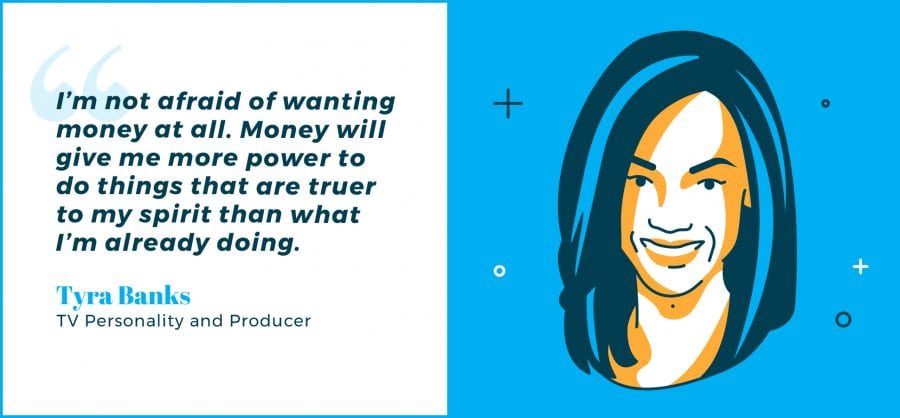 About the author: Jeff Smith is the Vice President of SEO at Self Lender, an organization that helps thousands of people begin their financial journey with a credit builder account. He also serves as Editor of the Self Lender blog. Jeff has more than 14 years of experience in marketing and product management teams in high-growth companies and was previously a newspaper editor.
Related