Supercharge Your Recruiting Machine
If you don't use referrals, you're missing out on a killer opportunity to pour some rocket fuel on your recruitment process.
Yes, inbound and outbound channels yield amazing hires.
But referral hires:
Have the highest applicant-to-hire conversion rate (40%).
Run with the company longer (46% stay over 1 year, 45% over 2 years.)
Lightsaber the time-to-hire to 29 days (from 55).
There's more:
Industry giants like Google, Intel, and Accenture do referral recruitment.
Thought leaders like Patrick Burke (Pebble), Tim Diss (Facebook), and Theresa Singh (Asana) use it.
Now..Do you want to access hiring excellence?
Strap in. This is going to be a fun ride.
Put Lead Generation on Autopilot
Imagine you have a constant stream of golden rip candidates who come to you.
Wouldn't that be nice?
(You can bet your butt it is.)
The good news is you're about to learn how.
Spotlight Open Positions
Employees kind of know what roles are open. They kind of know who might be a good fit.
The result?
Passive lead generation has the same effect as a fly on a windshield.
But, You can flip things around.
Start to highlight open positions at all-hands meetings and in a company newsletter. It'll help employees connect the dots.

Go on LinkedIn
An average employee has around 100 LinkedIn connections.
Put another way, if you have 50 employees, you can reach 5000 potential hires without lifting a finger.
Here's how. Encourage employees to link their LinkedIn accounts with the company's page and like your job posts.
It'll help employees stay on top of things and make your openings pop in connections' feed.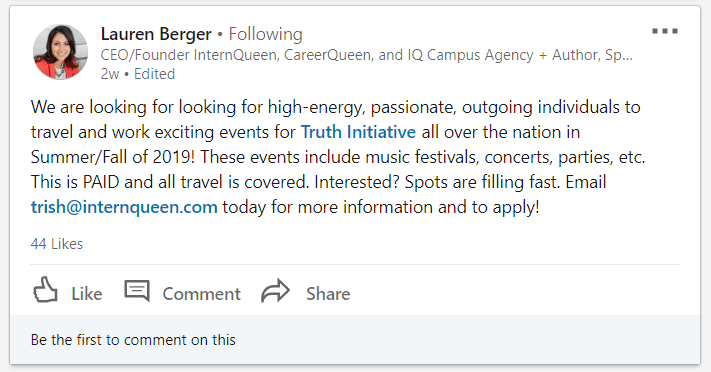 It also won't hurt if staff max out their LinkedIn accounts for better online presence.
Use Internal Job Board
If you're a massive company with offices sprinkled across the globe, internal job boards can offer a lifeline and make passive referral hiring Hulk-level strong.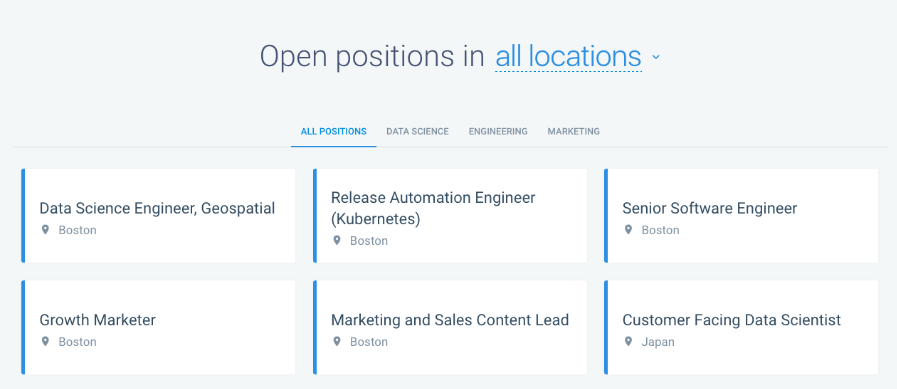 Sidenote: Referral Bonus ($)
You want to lightsaber cash incentives.
Aleksandra Włodarczyk, HR Specialist / Recruiter at ResumeLab explains why:
"If you promise employees $1K for a successful referral, they won't care if their friends make a great fit. They'll want the bonus."
But – If employees feel they work in a hip company, they'll naturally want to intro others.
Tap into Employees' Networks
You've made it to the juicy part.
Put your party pants on, you're about to discover a magical path to next-level referral recruiting.
Make It Part of Onboarding
If you don't sit down with a new employee to fish out referrals, you'll walk right past low-hanging fruit.
Need proof?
PURE (American property insurance company) gets a whopping 40-60% of hires via early referral.
You can too.
Here's how:
1.    Set up a Google spreadsheet.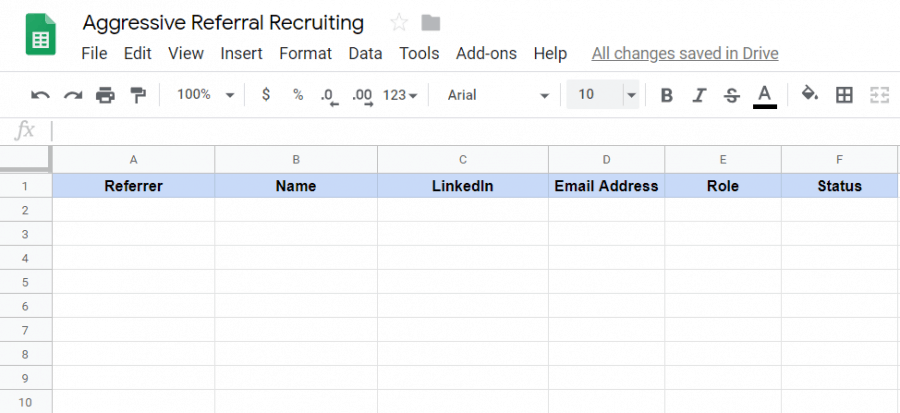 2.    Sit together and comb through an employee's network on LinkedIn.
The key is to ask ultra-specific questions: We're looking for a [Content Marketing Specialist] to [write high-quality guest posts for major outlets]. Do you know anyone like that in [Chicago]?
3.    Extract the connection's basic contact info (Name and LinkedIn URL) and drop it into the sheet.
4.    Fish out the email addresses.
First, get the staffer to log in to LinkedIn, click See connections, and do a first-degree network search.
About the author: Max Woolf is a writer. He is passionate about helping people land their dream jobs through the expert career industry coverage. In his spare time, Max enjoys biking and traveling to European countries. You can hit him up on LinkedIn.
Related